'THE HOLMEBANK 48'
The 'HOLMEBANK 48' is an exclusive horse to Holmebank Rocking Horses. Built entirely from hardwood these very beautiful and sturdy rocking horses can be supplied in any style and finish to your own exact requirements making each one completely unique.
We can supply them Victorian dapple grey with traditional saddlery, palomino, dun, dapple grey with modern saddlery, bay, black, coloured, natural wood grain, anything goes you choose. We even do a very special Zebra!
If you would like a rocking horse finished just like your own real horse just send us some images.
The ' HOLMEBANK 48' finished to your requirements is £1800.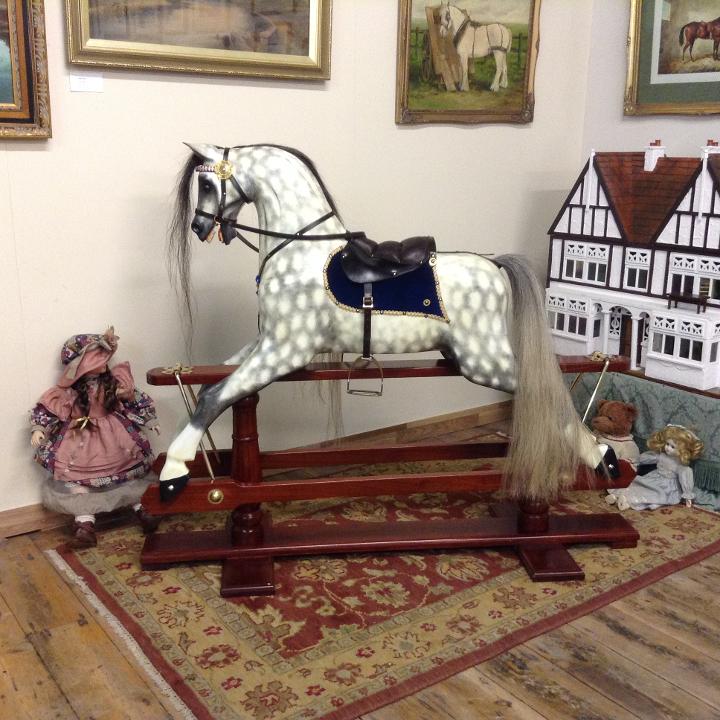 Victorian style dapple grey with traditional saddlery.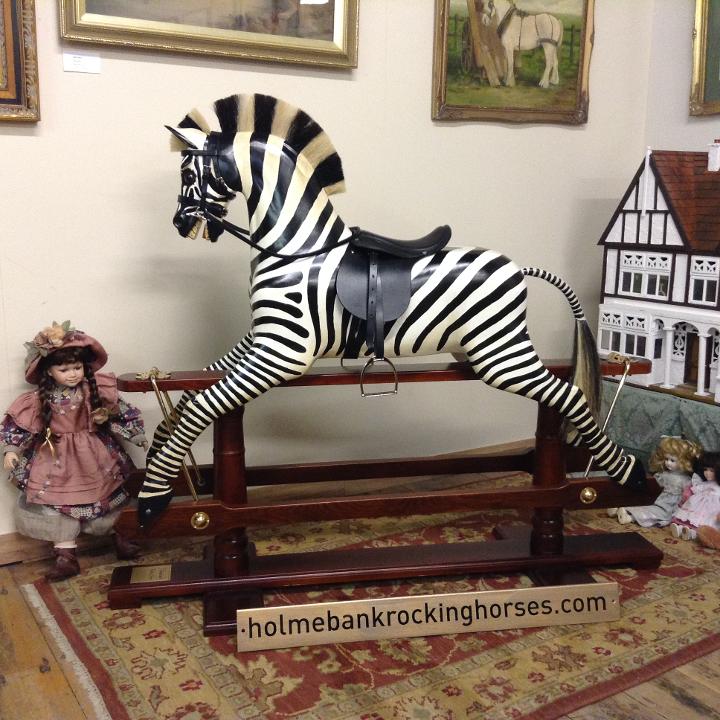 Our Zebra with fully removable English saddle and bridle made by master saddler specially for Holmebank.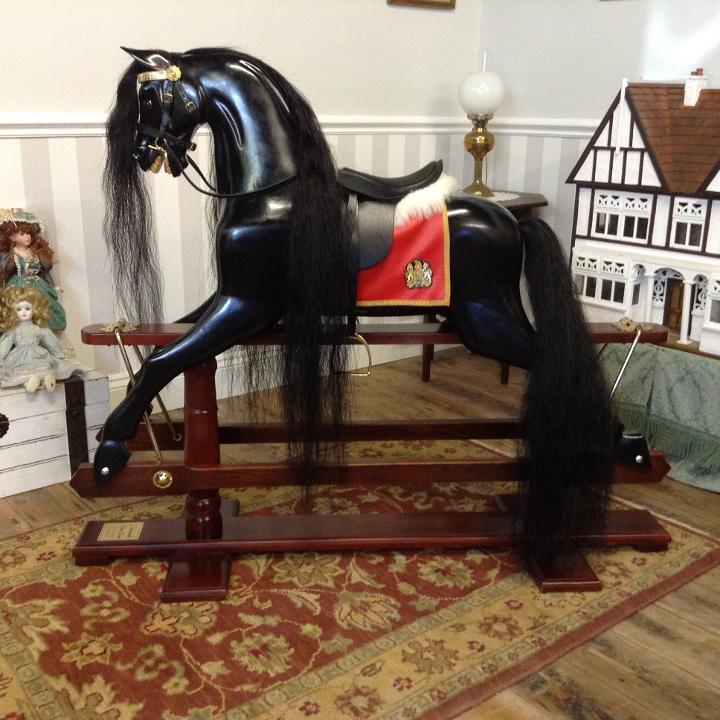 Our version of Black Beauty.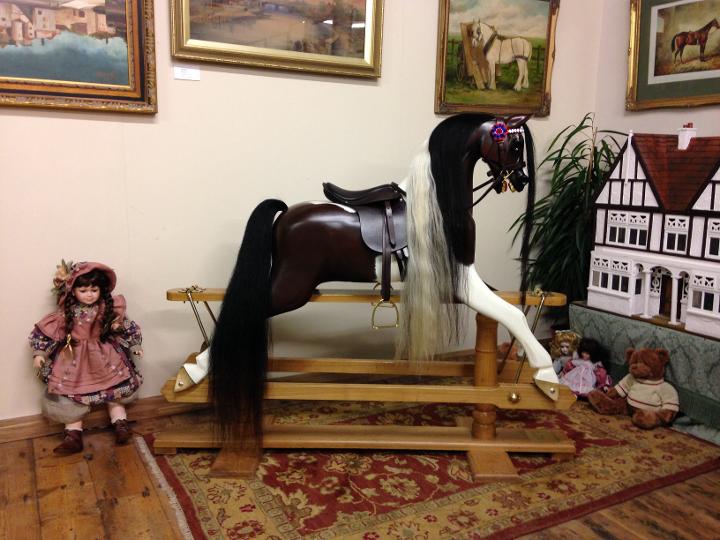 The 'Holmebank 48' can be finished in any style. This is our version of the now very popular coloured horse.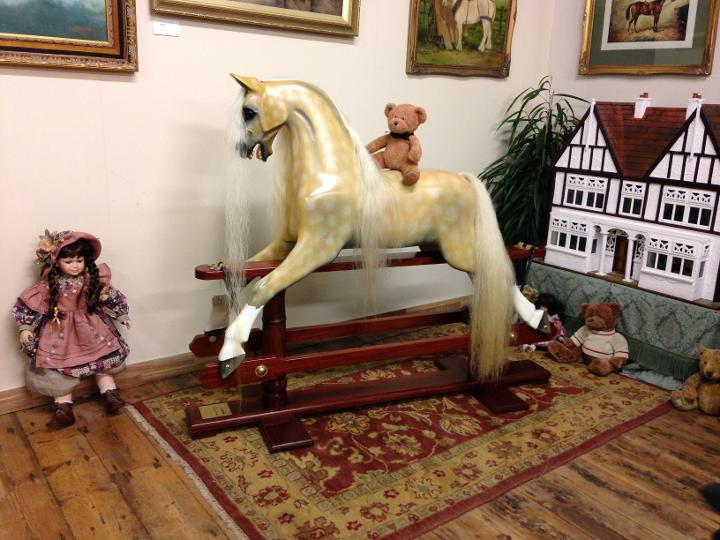 Our 'Holmebank' palomino Section A pony.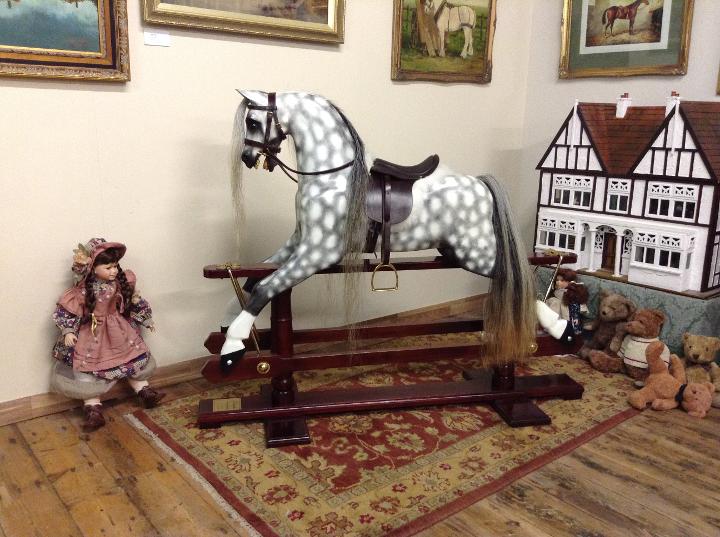 Traditional dappling with modern saddle and bridle.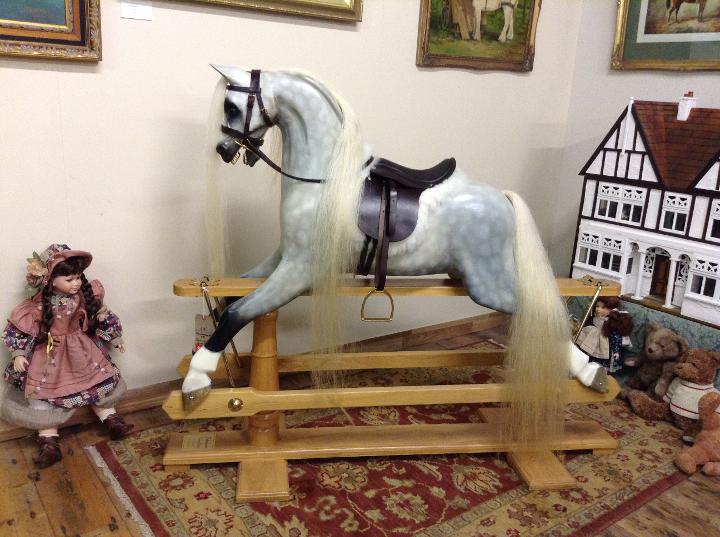 Modern realistic dappling with modern tack.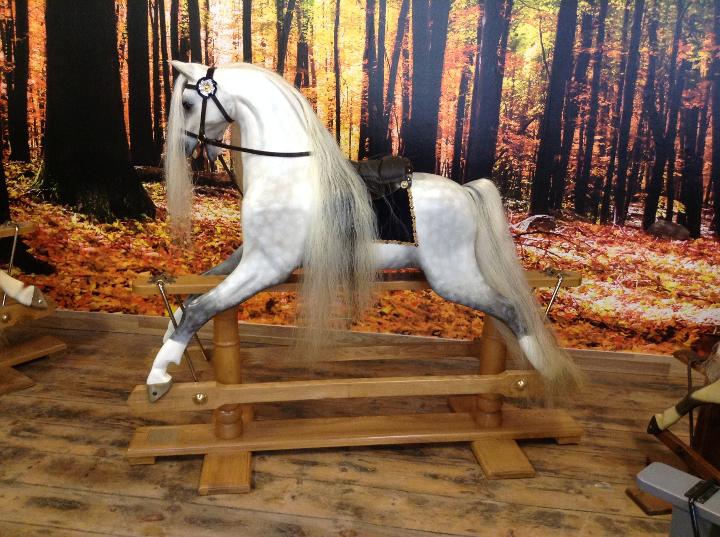 Realistic dappling with traditional tack.